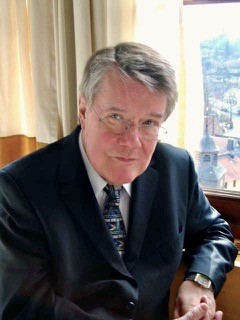 emeritiert
E-Mail: johanson@uni-mainz.de
Forschung
Vergleichende diachrone und synchrone türkische Sprachwissenschaft, Sprachtypologie, Kontaktlinguistik (Code-Copying Model), Grammatikalisierung, Transeurasische Sprachen, Aspekttheorie (Viewpoint Operators).
Weitere Interessen
türkische Literatur, türkisch-schwedische Kontakte, Fachgeschichte
Publikationen
Zeitschriften und Monographiereihen (als Herausgeber)
Turkic Languages. Wiesbaden: Harrassowitz. Bisher 25 Bände.
Turcologica. Wiesbaden: Harrassowitz. Über 120 Bände.
Monographien (Auswahl)
2021. Turkic. Cambridge: Cambridge University Press.
2002. Structural Factors in Turkic Language Contacts. (With an Introduction of Bernard Comrie) London: Curzon.
2001. Discoveries on the Turkic linguistic map. Stockholm: Swedish Research Institute in Istanbul.
1992. Strukturelle Faktoren in türkischen Sprachkontakten. Stuttgart: Steiner.
1991. Linguistische Beiträge zur Gesamtturkologie. Bibliotheca Orientalis Hungarica 37. Budapest: Akadémiai Kiadó.
1971. Aspekt im Türkischen. Uppsala: Almqvist & Wiksell.
Sammelbände (Auswahl)
2022. Éva Á. Csató (Hrsg.). The Turkic Languages. 2nd revised edition. London & New York: Routledge
2021. Éva Á. Csató, Gunilla Gren-Eklund, Birsel Karakoç (Hrsg.). Turcologica Upsaliensia. Leiden: Brill
2019. Mazzitelli, Lidia Federica & Nevskaya, Irina (Hrsg.). Possession in Languages of Europe and North and Central Asia. (Studies in Language Companion 206.) Amsterdam: Benjamins.
2019. Éva Á. Csató & Birsel Karakoç (Hrsg.). Ambiguous Verb Sequences in Transeurasian Languages and Beyond (Turcologica 120). Wiesbaden: Harrassowitz.
2012. Robbeets, Martine (Hrsg.). Copies versus cognates in bound morphology. (Brill's Studies in Language, Cognition and Culture 2.) Leiden: Brill.
2006. Boeschoten, Hendrik. Turkic languages in contact. (Turcologica 61.) Wiesbaden: Harrassowitz.
Aufsätze (Auswahl)
2022. The structure of Turkic. In: Johanson, Lars & Csató, Éva Á. eds. The Turkic Languages. 2nd revised edition. London & New York: Routledge. 26–59.
2022. The history of Turkic. In: Johanson, Lars & Csató, Éva Á. eds. The Turkic Languages. 2nd revised edition. London & New York: Routledge. 83–120
2022. East Old Turkic. In: Johanson, Lars & Csató, Éva Á. eds. The Turkic Languages. 2nd revised edition. London & New York: Routledge.132–144
2022. Éva Á. Csató. Turkish. In: Johanson, Lars & Csató, Éva Á. eds. The Turkic Languages. 2nd revised edition. London & New York: Routledge. 195–223
2022. The Chuvash aorist. In: Khabtagaeva, Bayarma ed. Historical Linguistics and Philology of Central Asia. Leiden: Brill. 119–127.
2021. Éva Á. Csató. On the Turkish mnemonic past: An evidential category. In: Zimonyi, István ed. Altaic and Chaghatay Lectures. Szeged: University of Szeged. 255-262
2020. Éva Á. Csató & Birsel Karakoç. Turkic language contacts. In: Hickey, Raymond ed. The Handbook of Language Contact. Hoboken: Wiley-Blackwell. 551–570
2020. The classification of Turkic languages. In: Robbeets, Martine & Savelyev, Alexander eds. The Oxford Guide to the Transeurasian Languages. Oxford: Oxford University Press. 105–114
2020. Éva Á. Csató. The Northwestern Turkic (Kipchak) languages. In: Robbeets, Martine & Savelyev, Alexander eds. The Oxford Guide to the Transeurasian Languages. Oxford: Oxford University Press. 370–391
2020. Éva Á. Csató. On discourse types and clause-combining in Däftär-i Čingiz-nāmä. In: Zimonyi, István (ed.) Ottomans – Crimea – Jochids. Szeged: University of Szeged. 61–72
2018. Turkic indirectivity. In Aikhenvald, Alexandra Y. ed. The Oxford Handbook of Evidentiality. Oxford: Oxford University Press. 510–524
2000. Viewpoint operators in European languages. In: Dahl, Östen (ed.) Tense and aspect in the languages of Europe. Berlin & New York: Mouton de Gruyter. 27-187
Mitgliedschaften
Permanent International Altaistic Conference
Wissenschaftliche Gesellschaft an der Universität Frankfurt
Körösi Csoma-Society
Societas Uralo-Altaica
Royal Society of Arts and Sciences of Uppsala
Central Eurasian Studies Society
Auszeichnungen
2008 Verdienstorden der Republik Türkei
2004 Verdienstorden der Türksprachen des Türk Kültürüne Hizmet Vakfı
1999 Ehrendoktorwürde der Universität Szeged
1988 Forschungsauszeichnung der Gesellschaft für Türkische Sprache
Werdegang
| | | |
| --- | --- | --- |
| 2011 | Gastwissenschaftler im "Famous Outside Scholars Invitation Program" | Minzu University, Peking |
| 2009 – 2010 | Gastprofessur für allgemeine Sprachwissenschaft | Universität Zürich |
| 2008 | Gastprofessur | Universität Szeged |
| 2008 – 2018 | Gastprofessuren; Zentraluniversität der Nationalitäten | Minzu University, Peking |
| 2006 | Gastprofessur | Akademie der Wissenschaften, Yakutsk |
| 2006 | Gastprofessur | Universität Kyoto |
| 2003 - 2004 | Gastprofessur | Boğaziçi Üniversitesi, Istanbul |
| 2002 | Gastprofessur; Max-Planck-Institut für Evolutionäre Anthropologie | Universität Leipzig |
| 2002 | Mitglied im DFG-Sonderforschungsbereich 295 | Universität Hamburg |
| 2001 | Gastprofessur; Research Centre for Linguistic Typology | La Trobe University, Melbourne |
| 2000 | Gastwisenschaftler in der Soziologie; Swedish Collegium for Advanced Study | Uppsala Universitet |
| 1999 | Ehrendoktor | Universität Szeged |
| 1997 - 1998 | Gastprofessur; Institute for Languages and Cultures of Asia and Africa | Tokyo University of Foreign Studies |
| ab 1981 | Professor für Turkologie | JGU Mainz |
| 1971 | Habilitation (Habilitationsschrift: "Aspekt im Türkischen") | Uppsala Universitet |
| 1966 | Promotion; Turkologie (Dissertation: "Studien zur reichstürkischen Verbalsyntax") | Uppsala Universitet |
| 1963 | Magister; Turkologie | Uppsala Universitet |
| 1961 | Magister; Germanistik, Skandinavistik, Slavistik | Uppsala Universitet |